While the last work on the injection mould is underway in the tool shop, the remaining ingredients of the P-39Q Airacobra model kit are already being collected.
Let's take a look at the decals and painting masks included in the kit.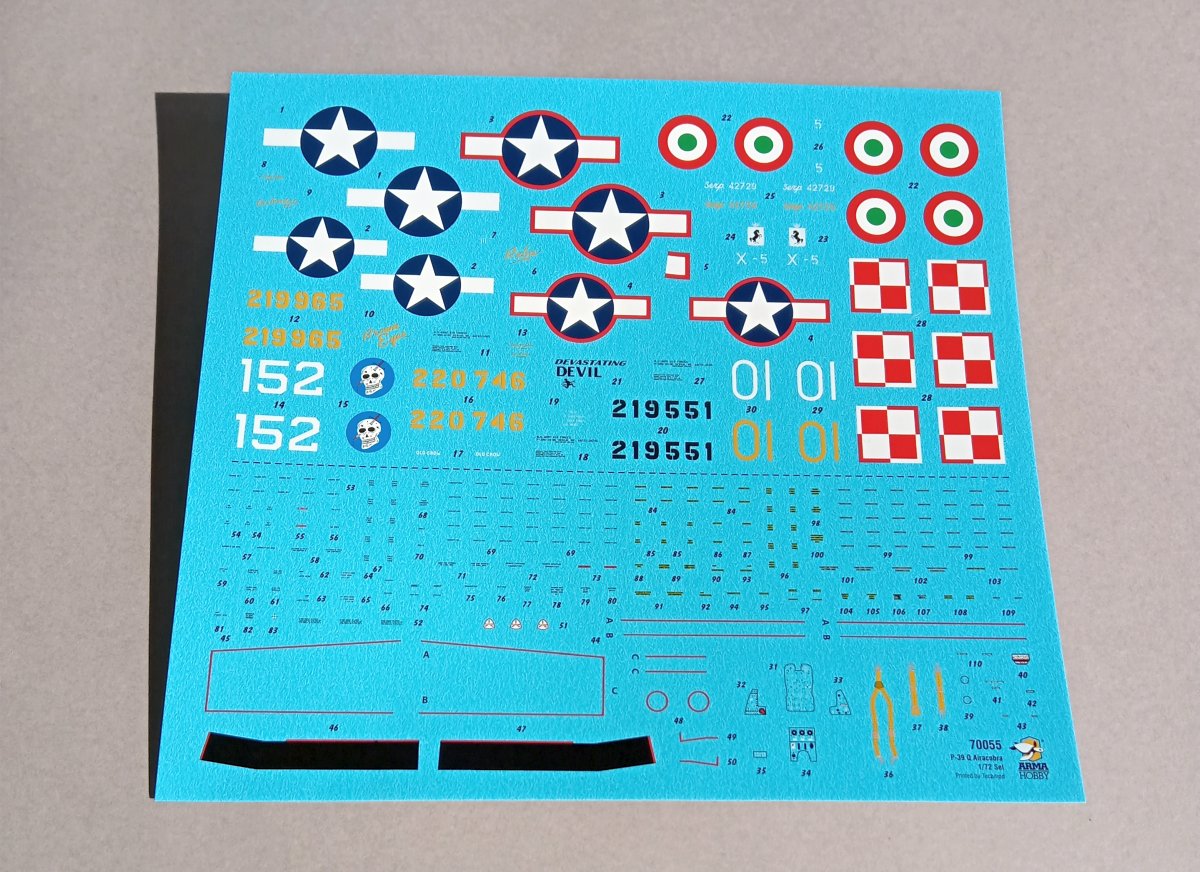 The decals, proudly produced by Polish Techmod, allow you to make Airacobra in five marking schemes: three American, Italian and Polish.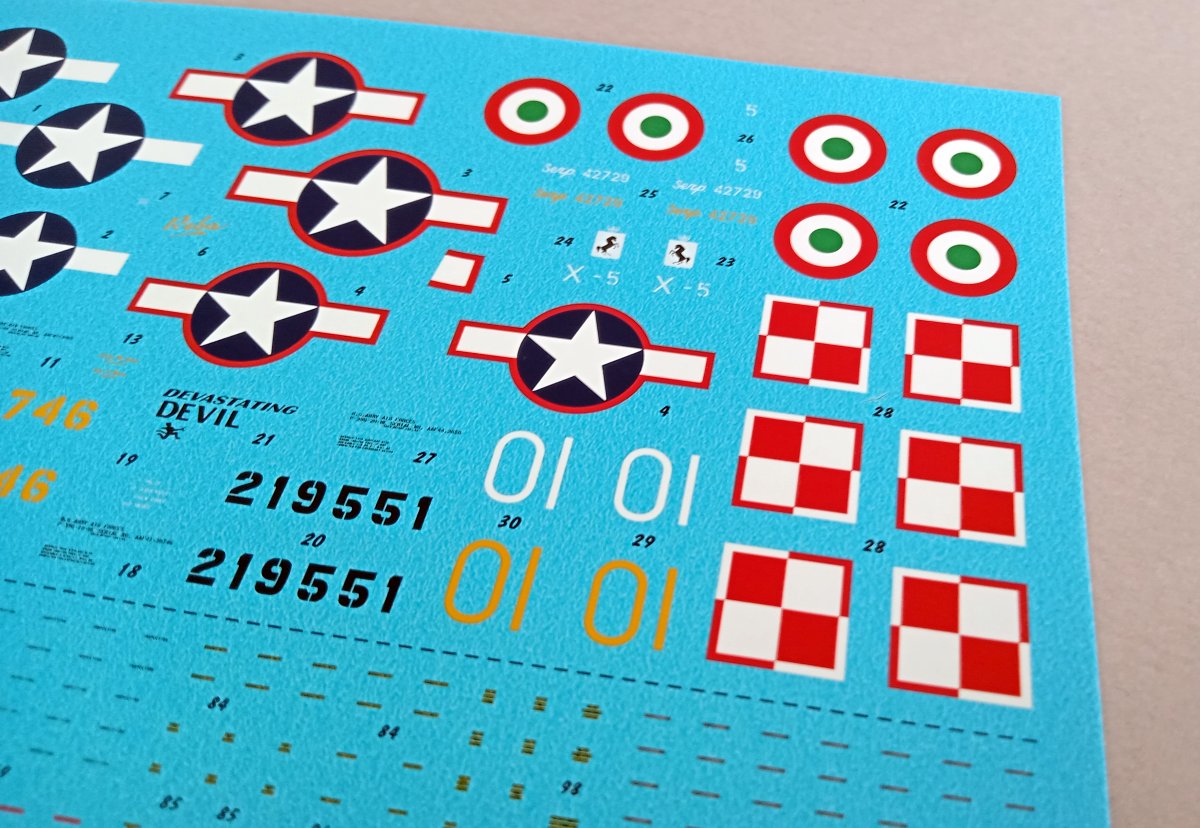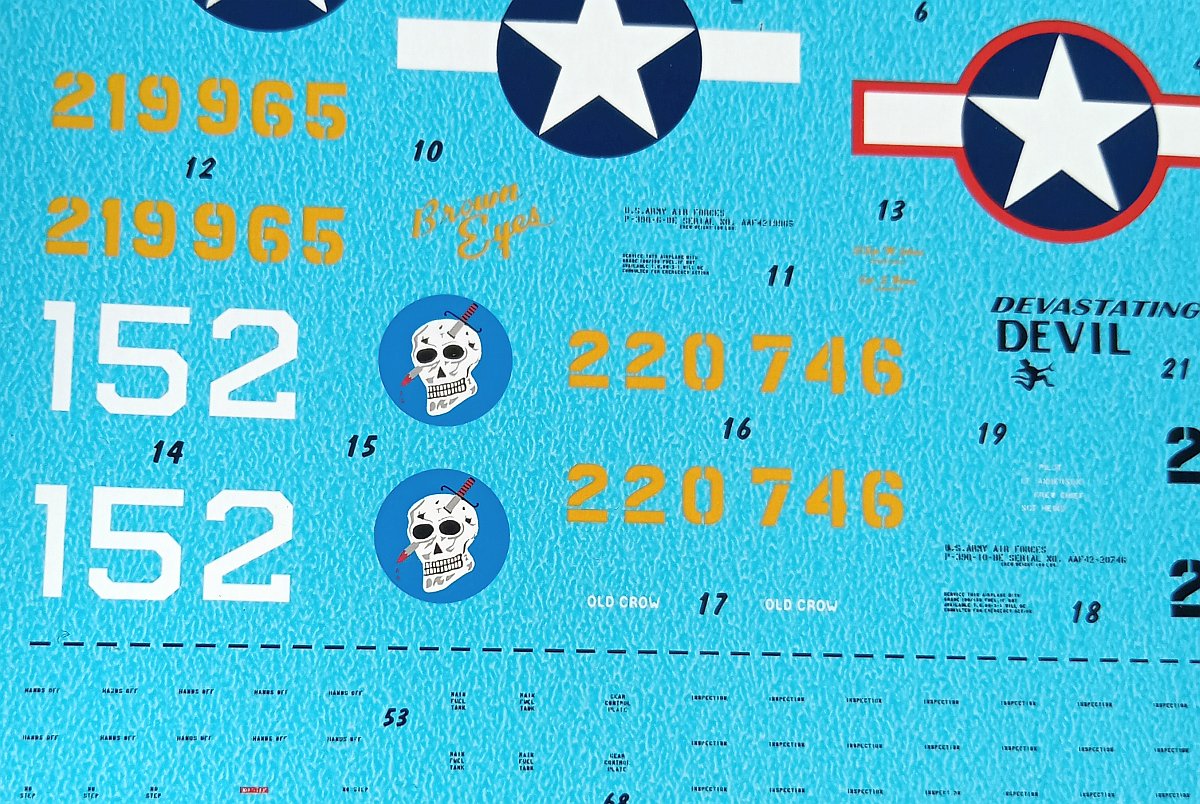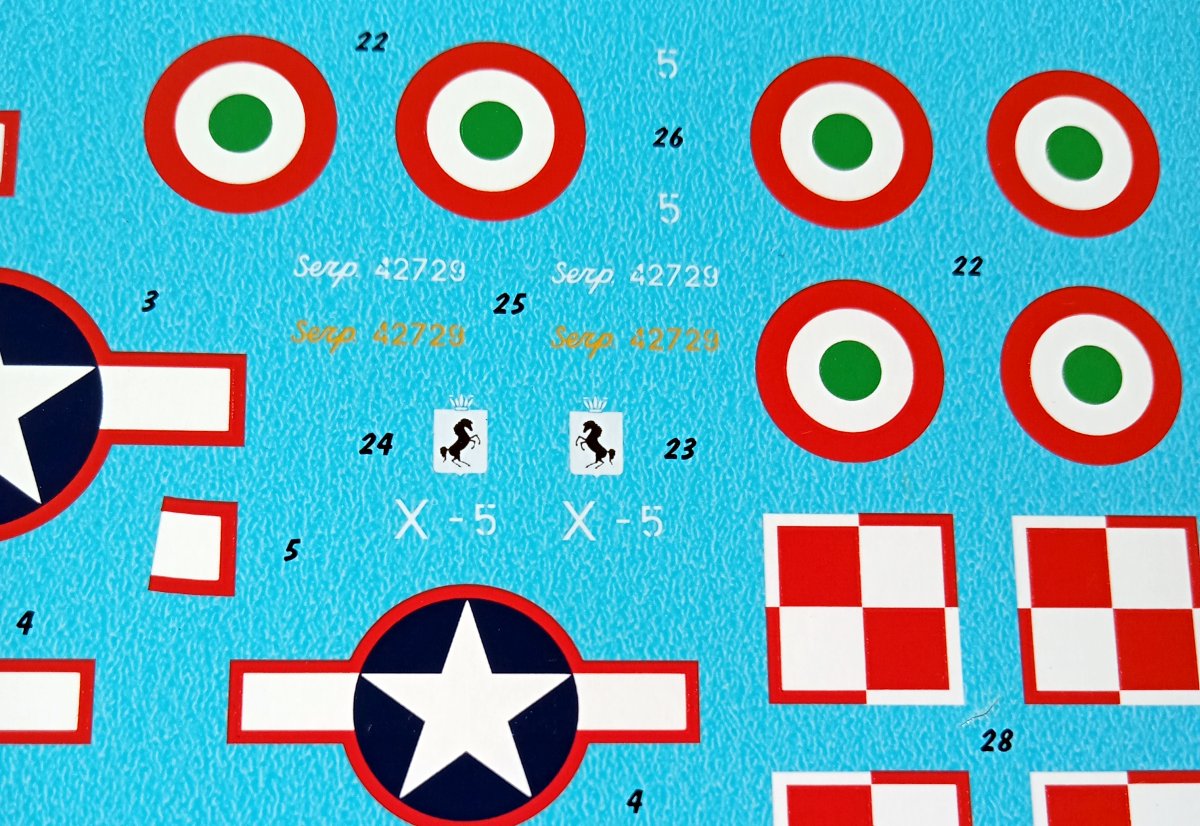 We made some markings in optional colors, yellow or white.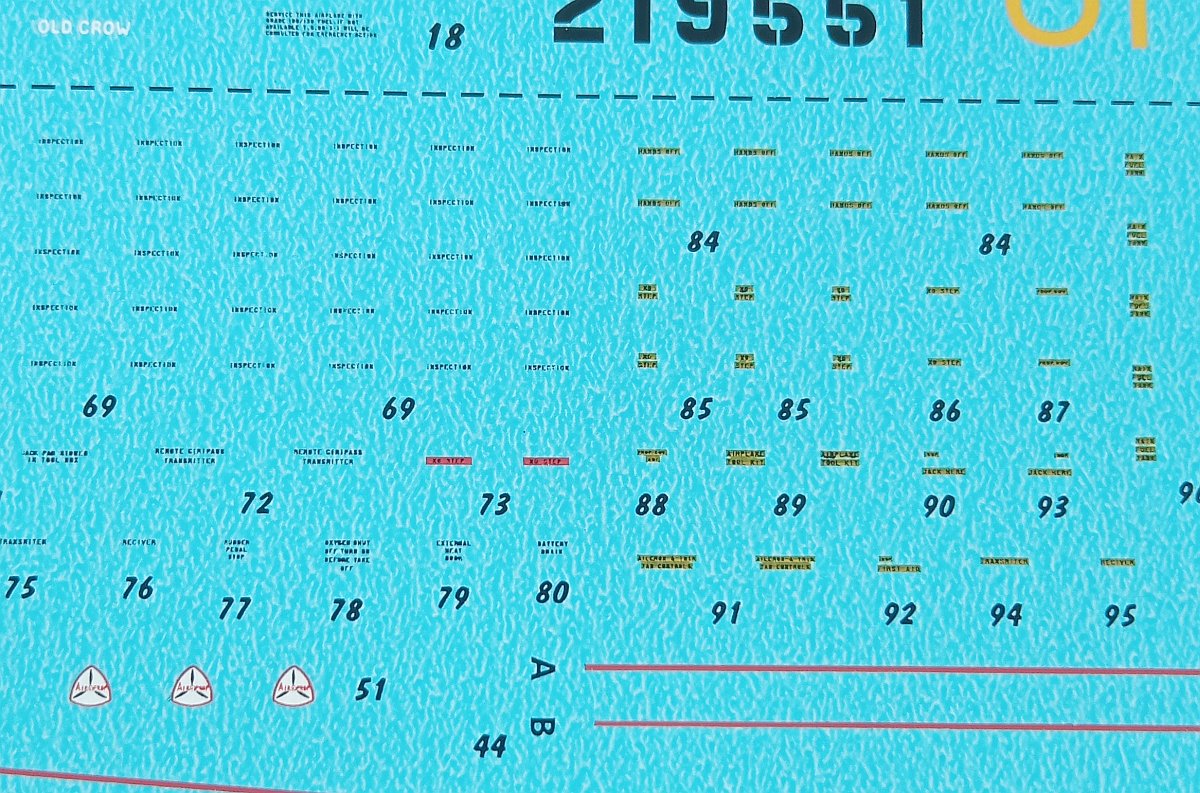 In addition to national and individual markings, you will find numerous stencilings, both for the cockpit and for external surfaces. There is a separate set of stencils for an aircraft in sand camouflage – on an olive background. In a real plane, which was factory-painted with the Olive Drab, during the Coral Sand repainting, the stencilings were masked with tape – so they remained on the original olive background.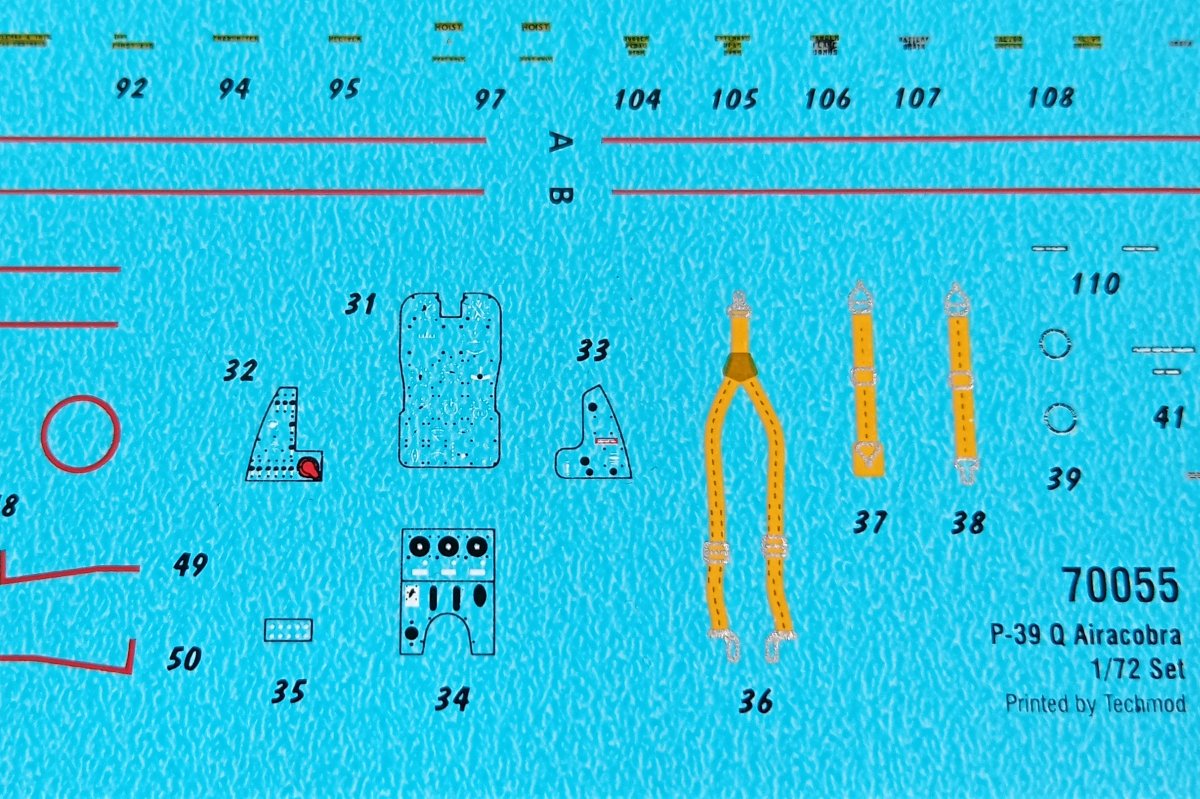 We provided the decals for the seatbelts and the control panel.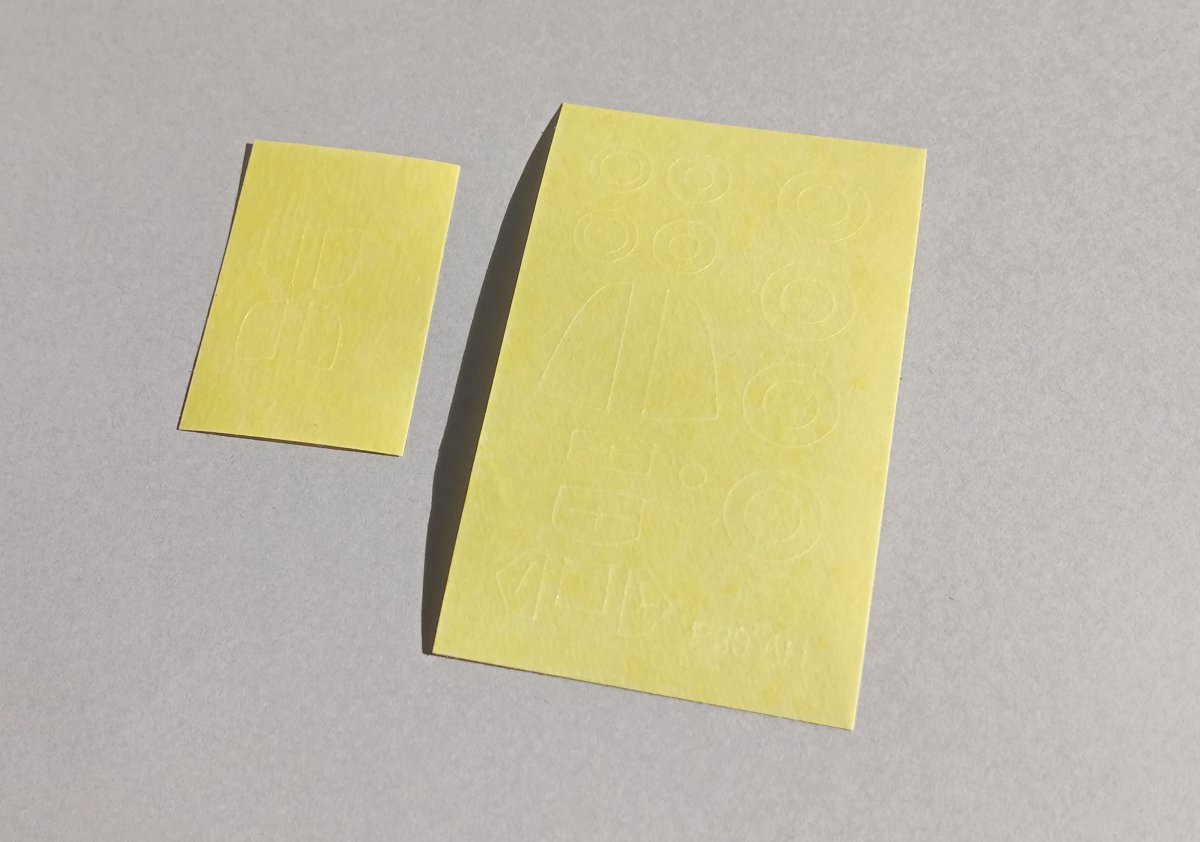 Painting masks made of high-quality Japanese "kabuki" paper will make painting the canopy, doors and wheels easier.
See also:
Order P-39Q Airacobra model kit in the Arma Hobby online shop: link
Zestawy detali 3D do modeli 70055 P-39Q Airacobra i 70041 P-51B Mustang
This post is also available in:

polski