FM-2 was the last but also the most widely produced version of the Wildcat. After this version was released, it was time to follow up with the most popular version, the F4F-4. Half the work has already been done. Every part in the small sprue is common to all versions of Wildcat. However, what is new is the large sprue, i.e. the propeller, engine, interior of the landing gear compartment, engine cover, fuselage, wings and rudder.
F4F-4 cockpit
We will start with what we already know from the previous variant.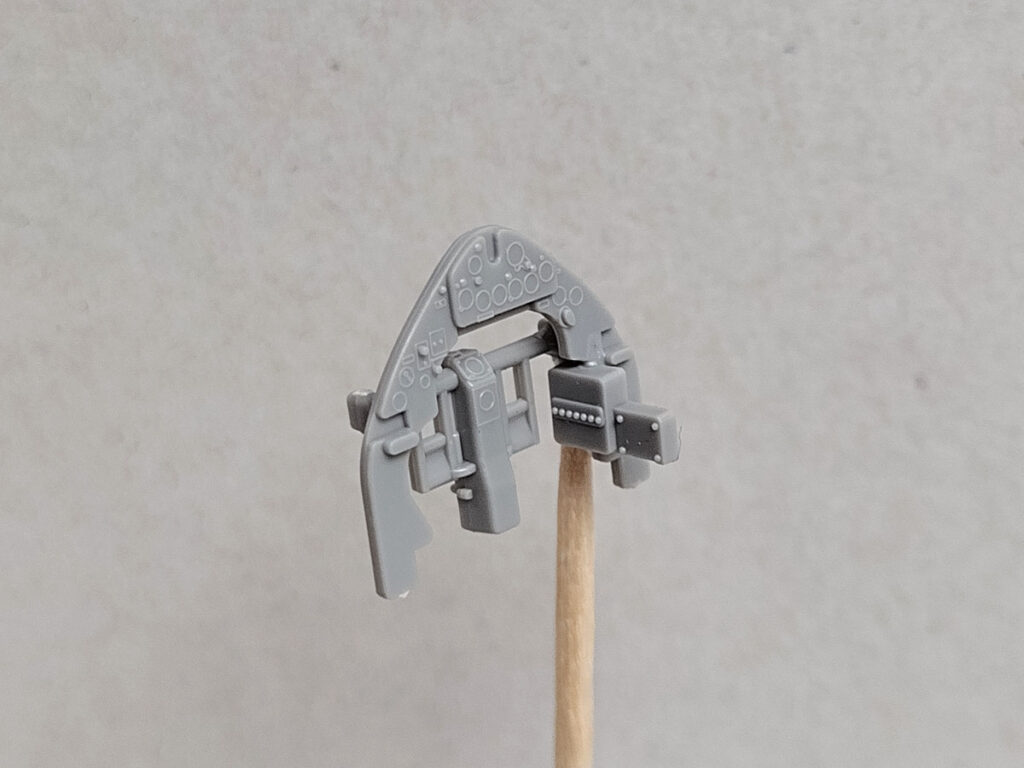 The cockpit fits the new fuselage without a problem. Like the previous kit, it has many details on the instrument panel, console under the board, rudder pedals, fuse boxes.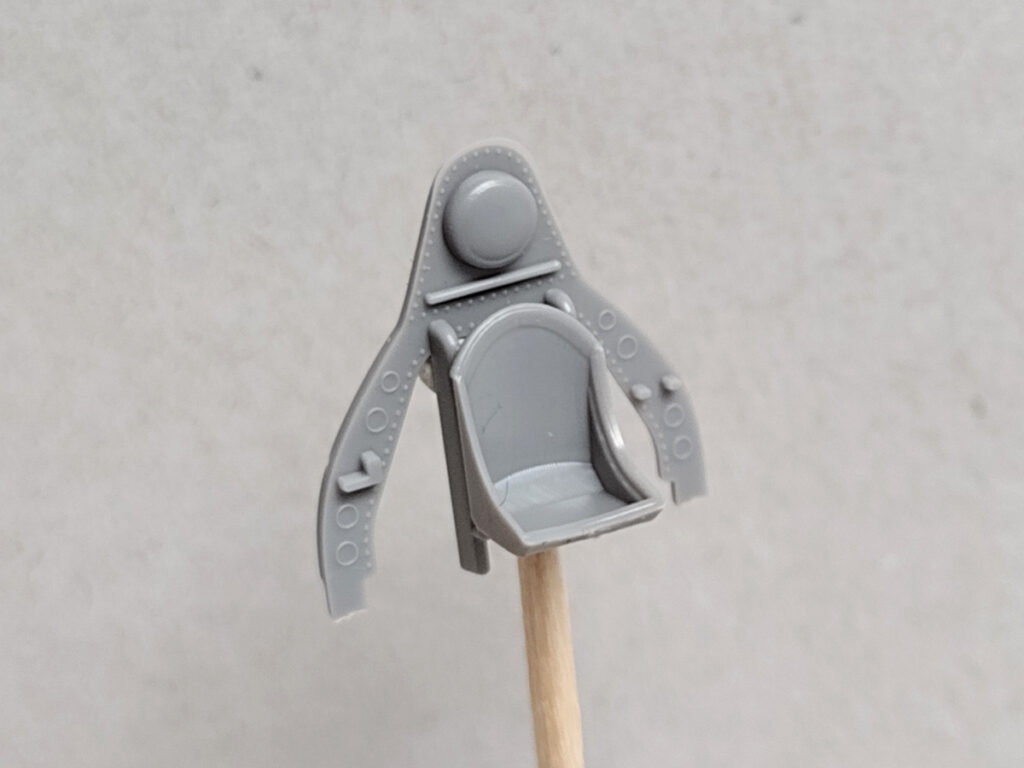 The pilot's seat with a wall behind its back is common to both versions.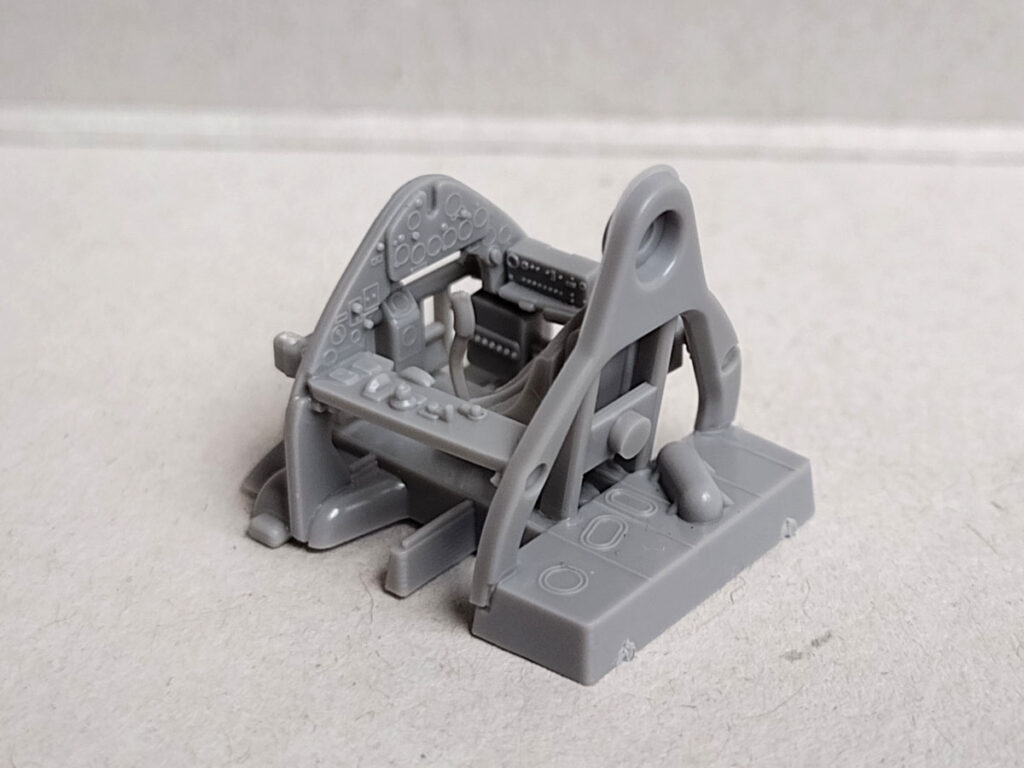 The whole seat subassembly is mounted on a base that imitates the top of the tank with a floor frame with foot gutters and a control stick. The set includes two side consoles that hold the cockpit together.
The frame in front of the cockpit and the bottom of the engine/chassis frame also come from the "common" sprue. The photo presents the fuselage of the model, prepared before the assembly of the cockpit. The next photo shows the cockpit fitted to the fuselage.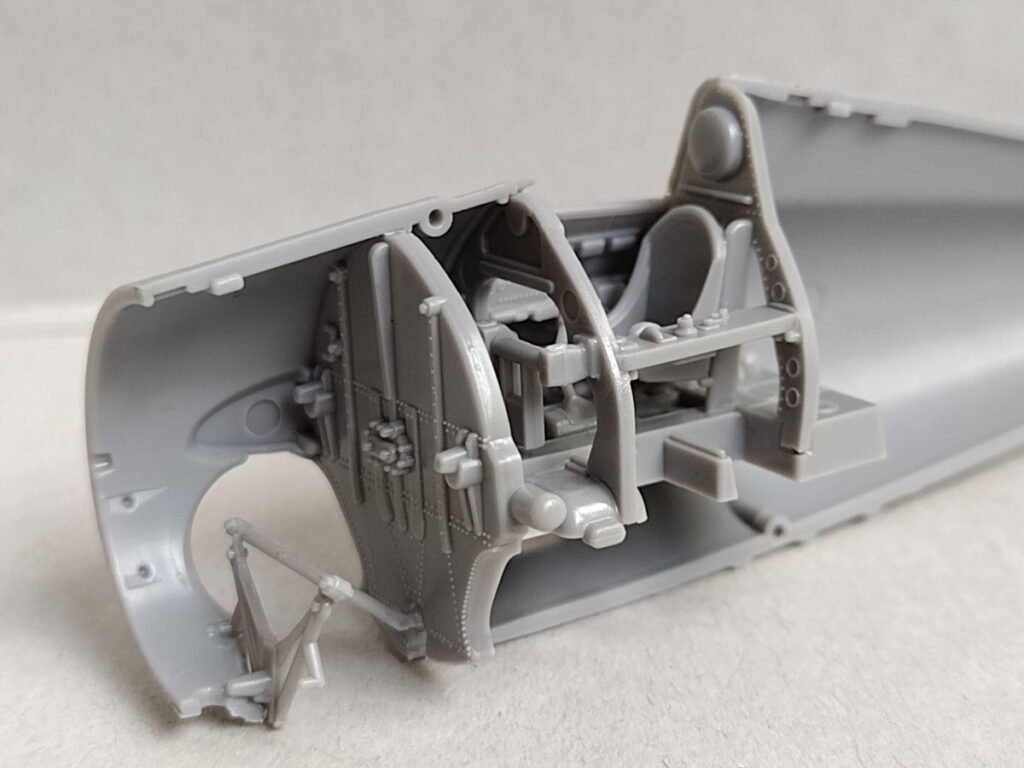 Power Pack or the heart of the F4F-4
My ambition was to reproduce the P&W 1830 engine as faithfully as possible on this scale and technology. Hence: two entire cylinder rows, separate valve lifters, and carburettor intake pipes to the rear are moulded.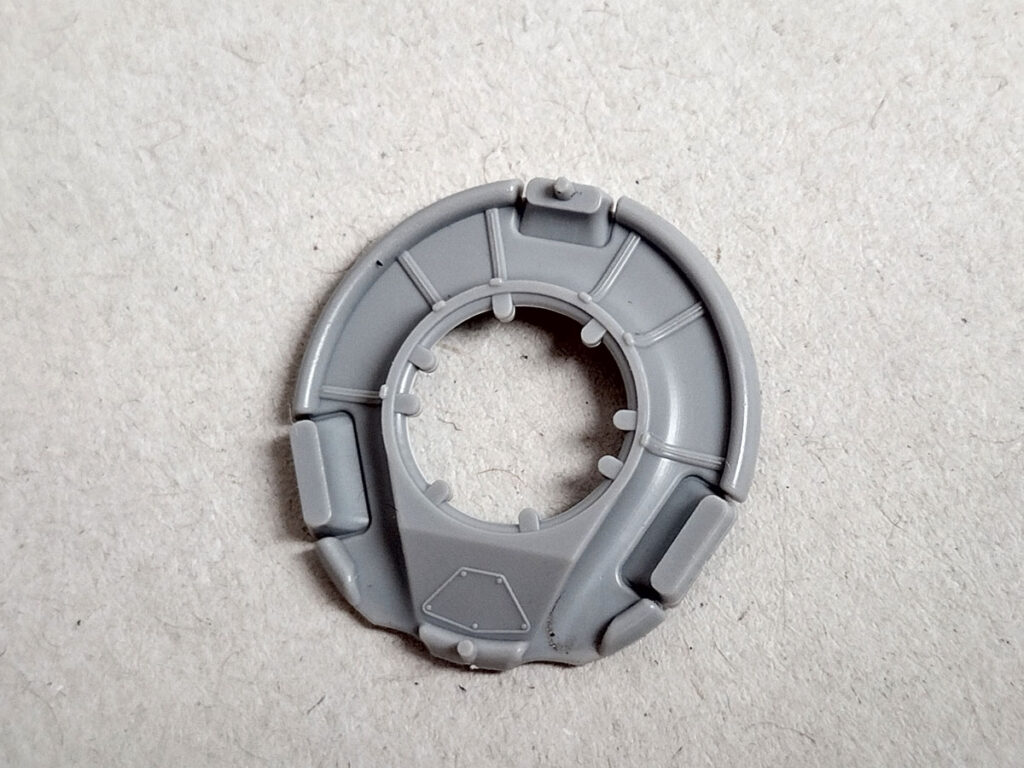 Behind the engine, I designed a firewall with three air intakes and a pipe protruding from under the firewall, with points for attaching the engine to its frame.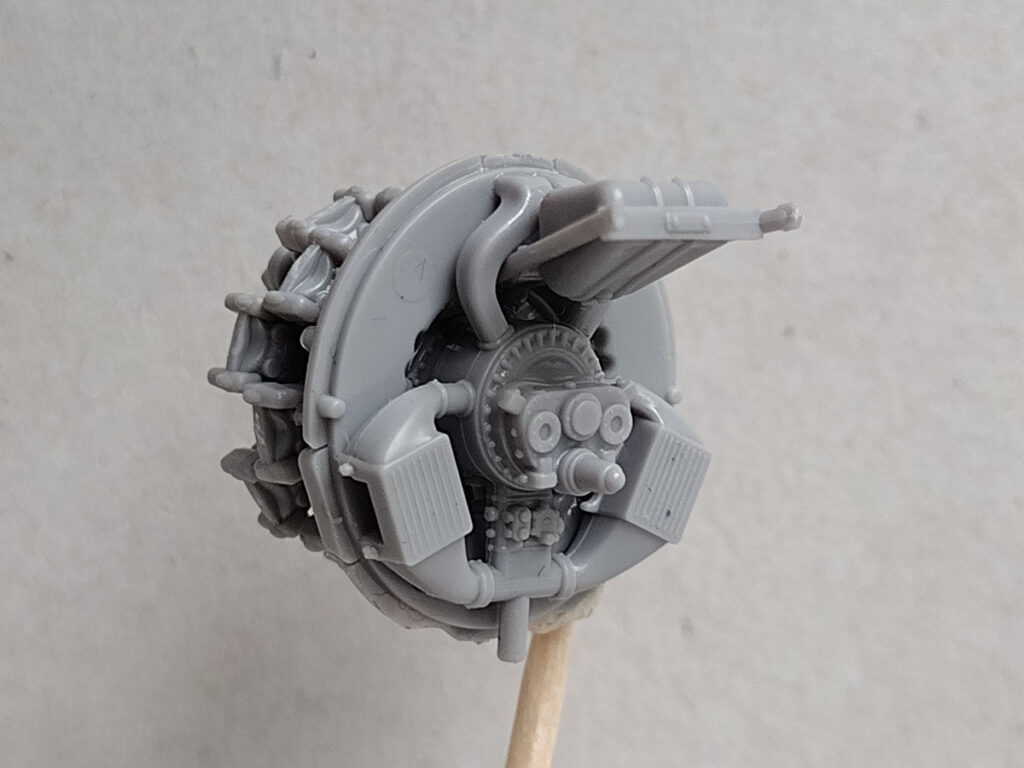 The rear of the entire engine kit is reproduced with all mechanisms, radiators with air intakes and the engine frame. There is also an oil reservoir on the upper part of the frame.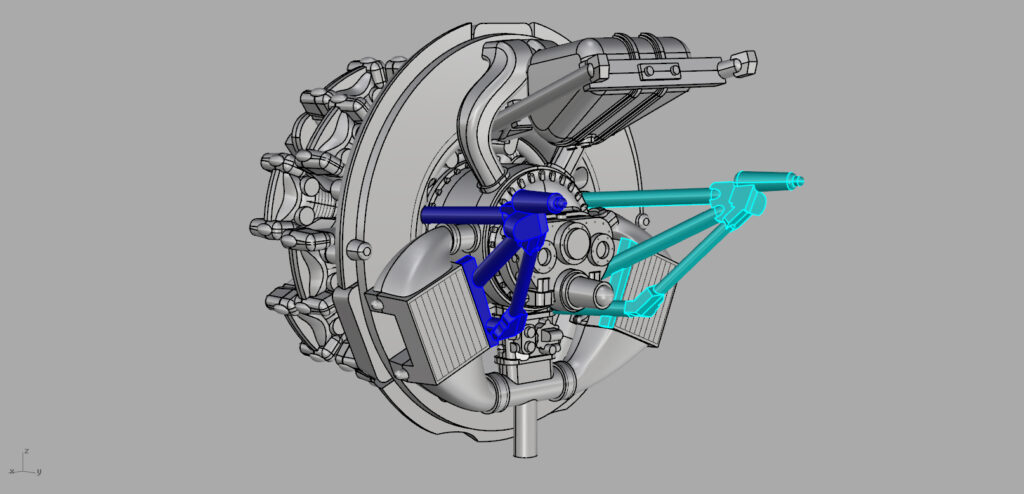 Two side elements of the frame are missing, which have not yet come out in the test shots. I added rendering to explain what's going on.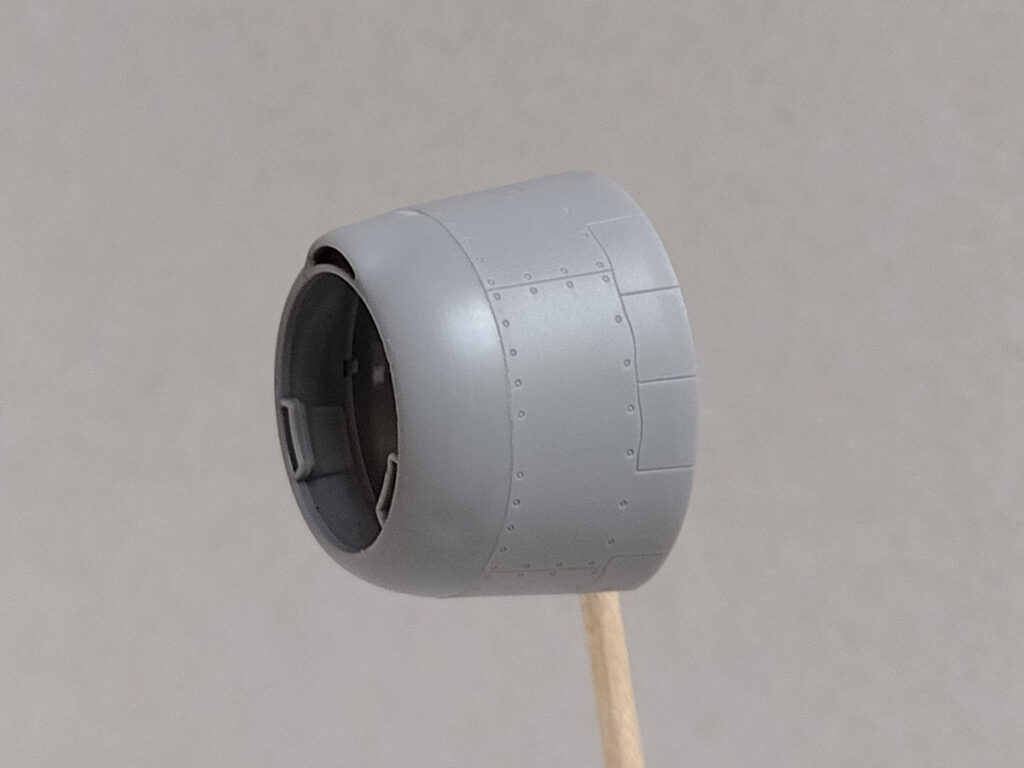 The engine cover is also new. Here's what it looks like in the American version of the F4F-4. Of course, there is also the British version with a different engine front and a different propeller hub.
The bonus is a jig for assembling the most difficult chassis element. I hope it helps with the assembly.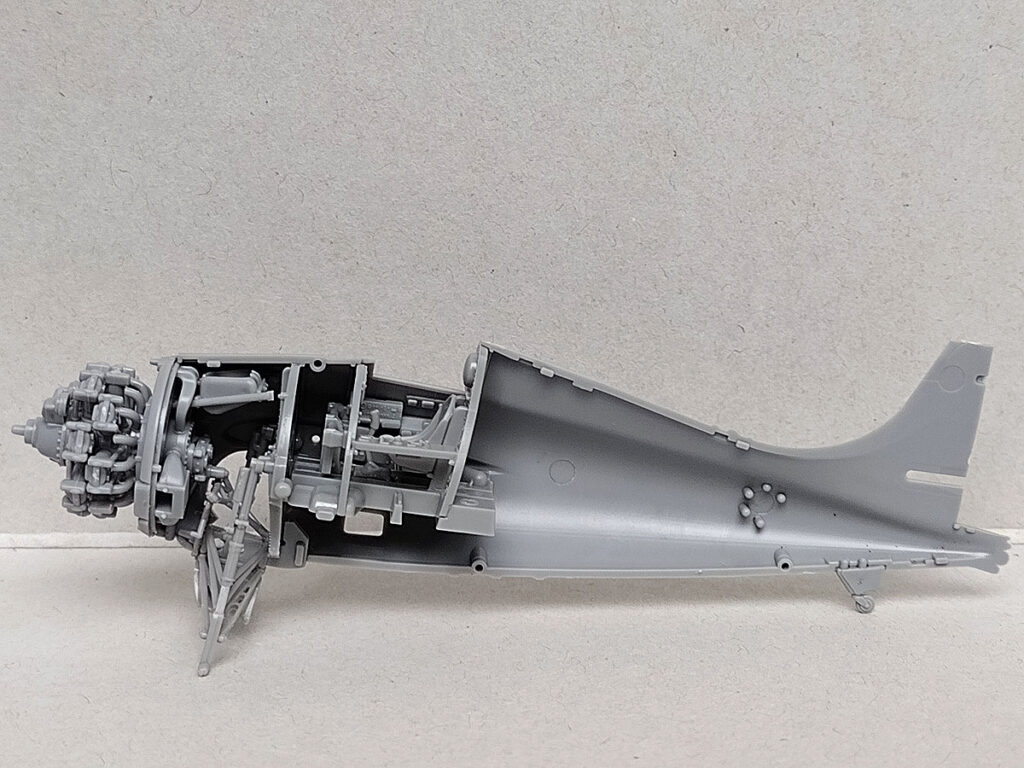 The last photo shows how the entire interior looks like, placed in half of the fuselage.
See also:
Historical articles on marking schemes and other useful information you can find here.
Buy Grumman F4F-4 Wildcat Expert Set in Arma Hobby webstore.
This post is also available in:

polski